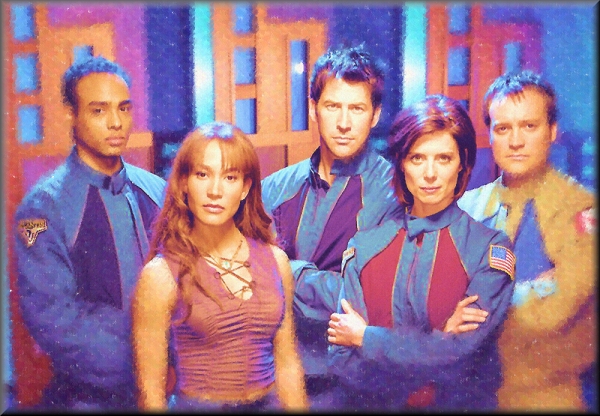 Disclaimer: Stargate Atlantis belongs to MGM and not to anyone on this site. This is a non profit making site and all artwork, captions and fanfiction is purely for pleasure. Only the original characters and plot belong to the author, and absolutely no money is being made from any of this. No copyright infringement is intended.

Newest stories are at the top of each section, except Series updates. Stories are mainly Gen - one mentions a canon-established relationship.

Photos, unless otherwise stated, are either from

SG1 & Atlantis Screencaps

,

Dedicated to Stargate

,

Stargate Archive

or

GateWorld

.

Check out

this page

before reposting anything from this site elsewhere.

Series
Photo Play
Stand Alones
Links



Series

:
The Friendship Series


PG13. Crossover with The Sentinel

(and SG1 (Team) in Part 2)

. Angst. Friendship. Action.

Co-written with Leesa Perrie

. SGA Seasons 2 and 3.
Warning: Kidnap in Part 2/Anaphylactic shock and attempted murder in Part 3.


(for Part 1 of The Friendship Series)

Jayne also co-wrote with me a few The Sentinel stories that can be found via my page here, as well as some Stargate Atlantis stories that can be found via my page here.

Back to Top

Photo Play:
A story using action figures and cowritten and produced with Jayne Perry. Check it out here.

Back to Top

Stand Alone Stories:
Simple?
243 words. PG. Angst. Season 3 or later.

The Shrine Tag
695 words. PG. Angst. Friendship. Season 5 (The Shrine).
Pairing: Slight McKay/Keller.

Empty Halls
431 words. PG. Humour. Season 4.

Fairy Tale
507 words. PG. Mystery. Season 2 or later.

Feed Me
914 words. PG. Angst. Season 2 (The Hive).
Warning: Enzyme withdrawal (drugs)/Remembrance of past canon deaths.

Birthday
526 words. PG. Angst. Any season.

Bookah
222 words. G. Humour. Season 2 or later.

Um
158 words. G. Humour. Season 2 or later.

Nightmare
257 words. PG. Angst. Season 4 (Doppelganger).
Warning: Mention of nightmares.

Tutorial
420 words. PG. Humour. Season 2 or later.

Restless Night
578 words. PG. Angst. Humour. Set Season 2 or 3.

'Bye, Carson
223 words. PG. Angst. Season 3 (Sunday).
Warning: Grief (canon death).

A Bit of Jazz
143 words. PG. Humour. Season 1.

Mr Snark
456 words. PG. Humour. Season 1.

Back to Top